Read Time:
7 Minute, 19 Second
Wildes Lawler | April 30, 2022
Before the 94th Academy Awards last month, Jane Campion had already added another page into the bible of cinema; becoming the first female director to be nominated twice for Best Director; previously for 1993's The Piano, and now for her meticulous work on The Power of the Dog (2021). Since she picked up every major award in the season prior to the ceremony, it was no surprise that her name was called when the time came. Although, I secretly had 20 bucks on Steven Spielberg for West Side Story (2021) and another 20 bucks on Kristen Stewart. But this welcome addition in the Academy's history has frankly been a long time coming. Campion joins a list of only two other women to take the prize in the Academy's 94-year history: Chloé Zhao for Nomadland (2020) in 2021, and Kathryn Bigelow being the first to win for The Hurt Locker (2008) in 2010. And yes, if you do the math, it took the Academy 81 years to reach such a basic and deserving milestone.
Even more ridiculous is the fact that women have only appeared in the category eight times in its history, with last year's ceremony being the first year that more than one woman was nominated. So let's take a look back on the injustices of the last few decades in film and kindly ask the Academy to open their goddamn eyes. A big sorry in advance, but you won't find a 1000-word rant of the Will Smith slap debacle in this article. I'm all out of breath on that clownery.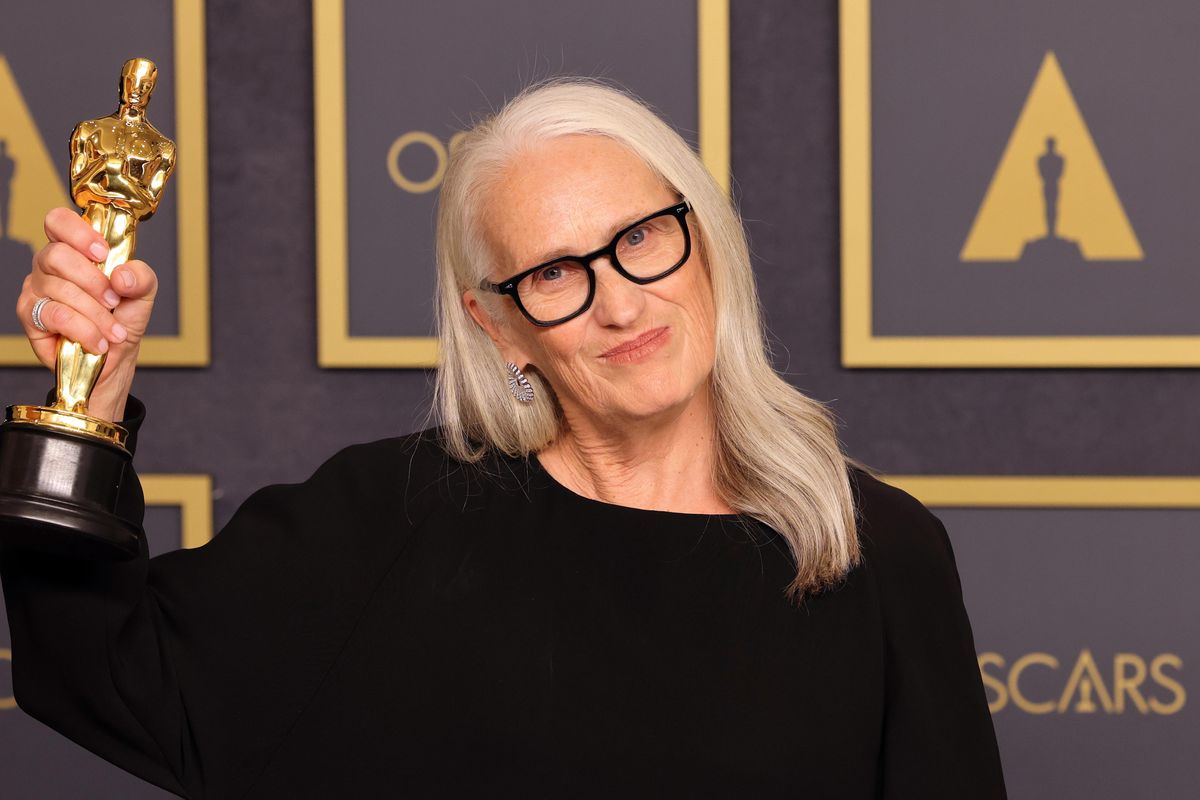 Let's wind our minds back to February when this year's nominees were announced. Maggie Gyllenhaal earned nomination for Best Adapted Screenplay for The Lost Daughter (2021), a category that was shared with two other spectacular women, and a category Sian Heder won. While her name being dropped in the pool was welcome, the film's gravitational pull is Gyllenhaal's direction. The Lost Daughter (2021) is a ruthless and sharp depiction of the complexities and guilts of motherhood. It's a film that oozes thick in tension that simultaneously shatters, striking and pulling back when needed. As a result, when I compare it to Paul Thomas Anderson's Licorice Pizza (2021), which featured a wildly-problematic ten year age gap romance and a disjointed narrative, Gyllenhaal seemed like an easy swap. We can even bump the category up to three female nominees if we consider Sian Heder's CODA (2021). It won Best Picture, and who sat in the most important chair throughout its craft? I'll admit, CODA was nowhere near my top best picture picks. But if it's shiny enough to win, then complement the polisher.
Now let's think back to the happiest year in history; the year before COVID-19 wreaked havoc. Greta Gerwig had reached a new height of acclaim with one of the best coming of age films of all, Lady Bird (2017). There was no denying her pure and natural talent sitting behind the camera, so her announcement that she would be adapting Louisa May Alcott's Little Women made us all look on with anticipation. Sprinkle in Timothée Chalamet, Florence Pugh and the absolute weapon that is Saoirse Ronan, and a Mona Lisa is in the works. When it finally dropped on New Year's Day of 2020, I stormed my local cinema and ended up going back again and again and again to see it. Not only was Gerwig's direction the perfect example of how to translate a realistic sisterhood onto the screen, but the novel spiked in popularity afterwards. I picked myself up a copy of the novel after seeing the film, and it became the book that sparked my interest in literature. It was also the catalyst for enrolling at Melbourne Uni to study English and Creative Writing.
That year, I was gunning for Gerwig's nomination for Best Director. Of course, she was still shoved aside by Todd Phillips and my least favourite film of the year, Joker (2019). To say that I was fuming would be an understatement. So while I agree with Bong Joon-ho's, Sam Mendes' and Quentin Tarantino's nominations that year, the talent that got passed over was mortifying. We can turn to Olivia Wilde's hilarious Booksmart (2019) and Lulu Wang's also funny but heartbreaking The Farewell (2019) as prime cuts for the butcher that Academy customers ignored.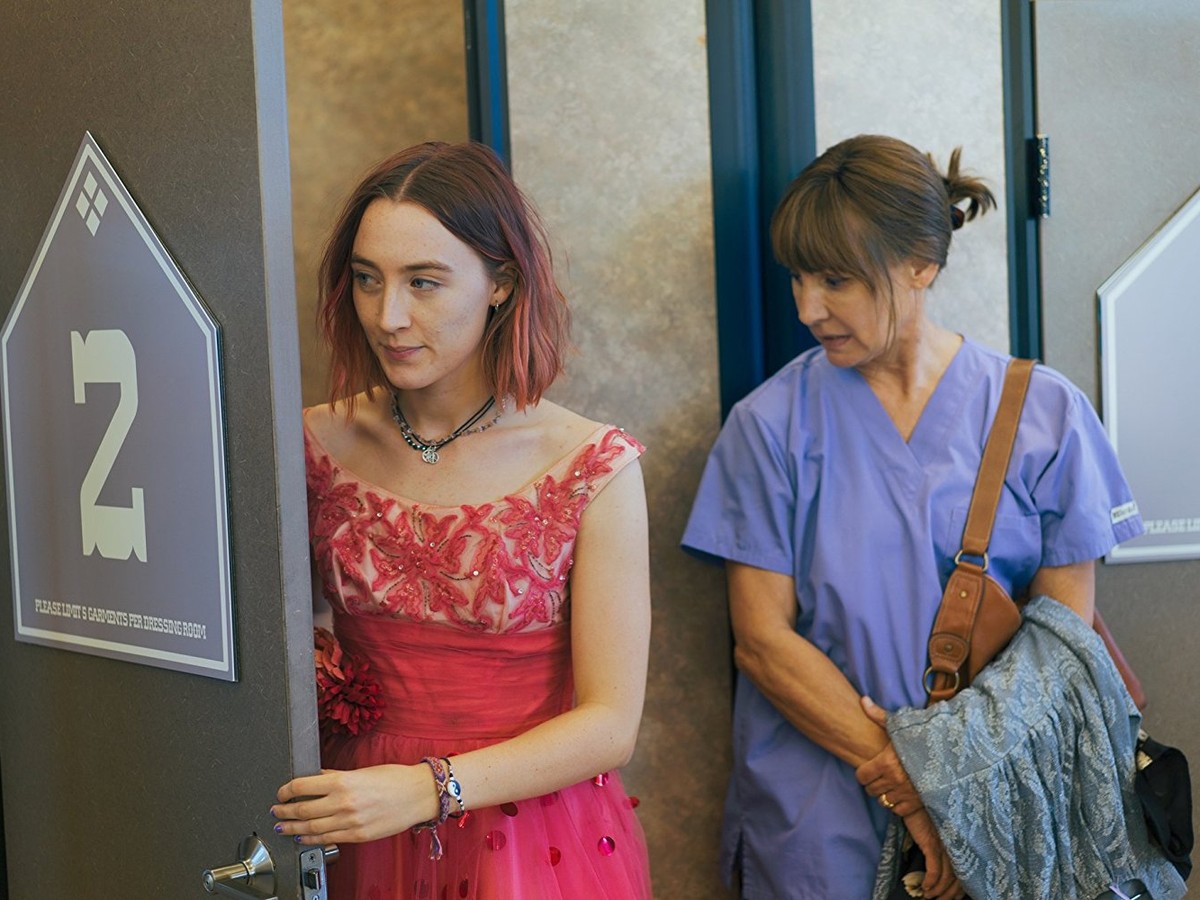 Many thought that after Kathryn Bigelow's historic night in 2010, warm winds of change were finally on the way. But then the 2011 Oscar ceremony happened, and it was one where white men and wealth was blinding. Joel Coen picked up a directing nomination for a compelling but forgettable adaptation of True Grit (2010), whilst other nominees included the likes of Tom Hooper for The King's Speech (2010) and David Fincher for The Social Network (2010). Debra Granik's indie picture Winter's Bone (2010) was a cutting edge example of how to tweak the traditional snow-western, without losing what makes the genre striking. The film still consisted of the bleak settings and perilous quest for the protagonist that we expect, but Granik innovates with the macabre and utter brutality that exists within the plot's adversity. There is the harsh reality of poverty and debt. It's bloody and visceral. Luckily, Winter's Bone (2010) managed to pick up four nominations that year, one of which was Best Picture.
Also passed over by the Academy that year was Lisa Cholodenko for her work on The Kids Are All Right (2010). The film is about a same-sex couple whose kids begin to form a relationship with their donor father, only for one of the women to have an affair with him. Take one look at the poster, and you might be tempted to label the film as little more than mediocre rom-com. Cholodenko however does all she can to craft a product fit to stand iron strong, being one of the first mainstream films to depict a same-sex couple raising teenagers. It's heartfelt when it naturally needs it to be, and it's naturally complicated and funny when demanded. It too picked up four nominations in its year, one of which was also Best Picture. But surprise, no Best Director nomination for Cholodenko or Granik.
Now let's go back almost 19 years. Though I was only three at the time, you could only imagine how I reacted to Sofia Cappola being the only woman nominated for Best Director in 2003. Granted, Lost in Translation (2003) certainly isn't my favourite flavour. My mum would have sat me on the carpet in front of the TV while she kept busy hosting Tupperware parties or crocheting (don't worry, she didn't neglect me as much as that sounds). When the announcements hit the news, I'm sure I would've been full on screaming for the rest of the night. Though Niki Caro's Whale Rider (2002) and Catherine Hardwicke's Thirteen (2003) managed to pick up nominations for Best Actress and Best Supporting Actress (respectively), the Academy had apparently reached their quota for the year. Instead, they decided to have four of five nominees be, shocker again, old white men.
Perhaps the Academy should follow on from their choice in 2009 to bump the Best Picture category to 10 nominees? With a larger pool, then everyone gets a go! But reread that sentence and you'll see how stupid that sounds. Those like me, who treat cinema's award season like the Super Bowl, would reach new heights of happiness with a change like this. However, then would come calls for every category to expand. Would that be a bad thing? Who knows—that's a topic to save for a future debate. 
The bottom line is that "well, just expand the category" is a small but stiff slap in the face to women who aren't and shouldn't be an afterthought. A 94 yearlong afterthought. Shocker, but there are films made by women, and most of those films are good films, and a lot are beyond exceptional. So, before we pass Christopher Nolan, Martin Scorsese and *shudder* James Cameron an extra 100 million for their next critical darling, pass it the other way. Because almost a century of afterthoughts isn't good enough.
Watch the trailer for Jane Campion's The Power Of The Dog below. The film is available to stream on Netflix.